Imagine driving from Washington, D.C., to Denver. It's about 1,600 miles — or, according to many studies, the distance the average fruit or vegetable travels before it gets to American consumers. Road trips may be great for the soul, but they're not the most efficient way to get produce to consumers' plates. And that's just one example of the disadvantages of the fragmented produce industry, where unnecessary blind spots create both food and economic waste.
Demystifying the supply chain and expanding the resources available to buyers and growers will help transform the produce industry into a connected and sustainable movement.
The reality of today's produce industry
Simply put, the world cannot afford to waste food. In 2021, 193 million people were acutely food insecure and in need of urgent assistance, according to the Global Report on Food Crises. That is indeed a crisis, and without urgent action, it's likely to get worse. Food insecurity is exacerbated by the other crises humanity faces, including climate change, global conflict, economic shutdowns and supply slowdowns.
Food waste certainly contributes to these crises, but it also represents an opportunity to update food systems. The produce industry in particular is ripe for improvement.
At $1.3 trillion in annual sales, the global produce market is enormous in scale and has food waste issues to match. Some measures to mitigate this waste — like picking produce early — can have undesirable side effects, such as reducing flavor and nutritional benefits. Despite these efforts, nearly 50 percent of all fruits and vegetables grown globally still goes to waste, according to the United Nations.
The fruits and vegetables that do make it to Americans' plates don't arrive in the most efficient way. In the process of traveling the aforementioned 1,600 miles, the average produce item is handled four to eight times by middlemen and marked up to three to six times the price. This creates approximately 50 percent of economic waste that is incurred by the consumer at the supermarket.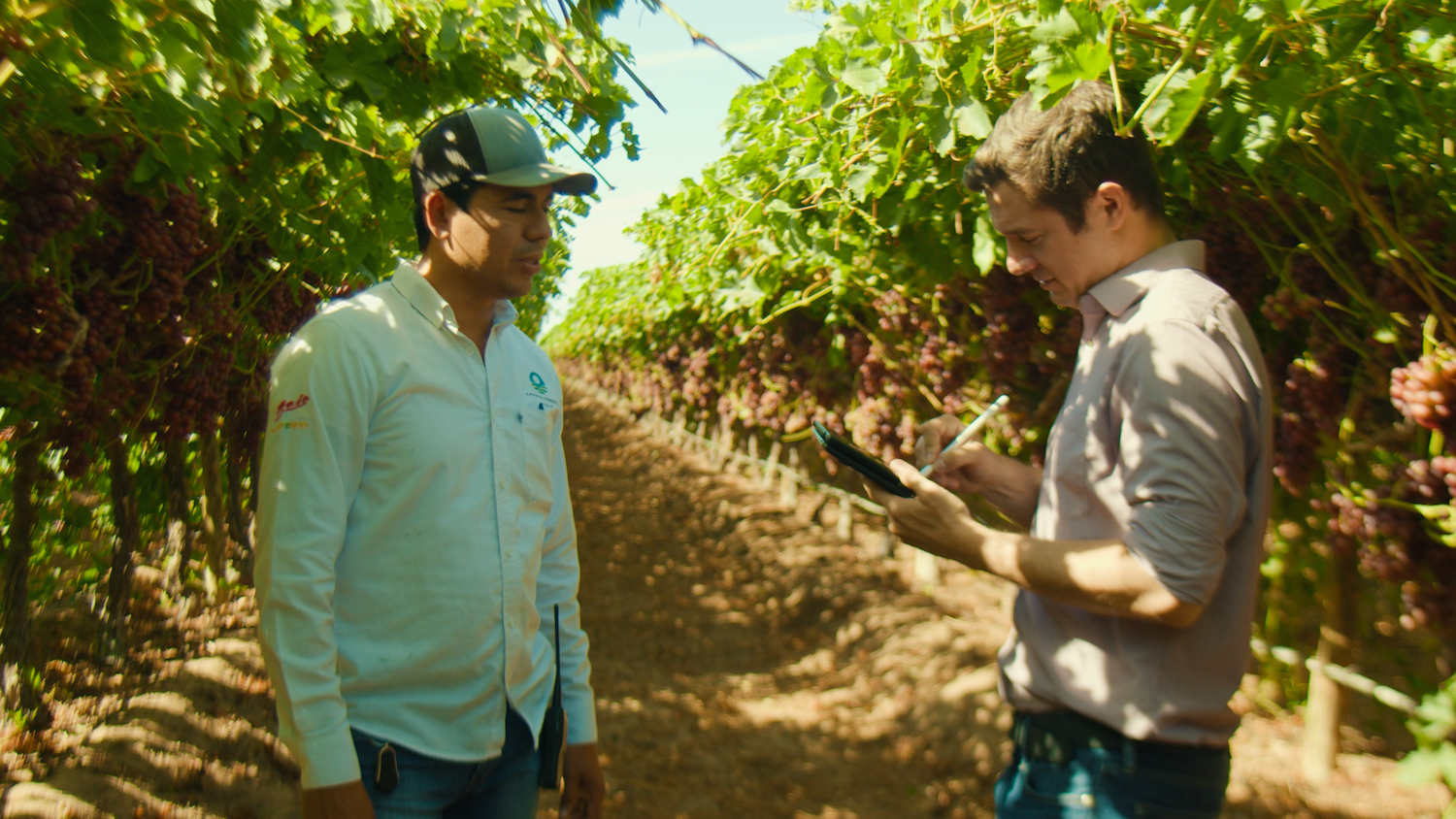 The opportunity for operational solutions
Consumers are more interested than ever in the provenance of their food, especially produce. Ideally, this would be transparent across the board, making it clear where each fruit or vegetable came from, how it was grown, what was put into it and who handled it.
The problem is that fresh produce is not traded on any commodities exchange. The industry lacks capital, pricing data, and platforms to connect electronically, creating inefficiencies and a lack of transparency. For generations, growers and buyers have had to operate their businesses while navigating around blind spots.
Growers have had limited access to the buyers of their produce and industry data to help optimize their business. Buyers can't usually travel to each farm to observe operations and uncover business opportunities. It's no surprise that this system has made it difficult to build trust and make progress at scale.
There's a bright side among these challenges: many of the deepest issues in the produce industry are operational. With the right operational solutions, they can be overcome. Continued work to transform the produce supply chain into a more efficient and transparent food system will better equip the produce industry to meet the global food demand and avert crises by getting more food to the right people and places at the right time.
A supply chain that empowers buyers and growers
Exciting, groundbreaking work is happening at the genetic, seed, and farming levels to improve efficiency and reduce waste in the produce industry. Now, efforts must be focused on the post-harvest side of the business.
This is where demystifying the produce supply chain comes in – and expanding the resources available to growers and buyers. Both can be accomplished by harnessing the possibilities of digitalization. For example, companies working at the intersection of agriculture and sustainability have pioneered technology to create specialized marketplaces that allow growers and buyers to access each other directly, effectively reducing post-harvest waste, economical waste, and the 1,600 "food miles" fresh produce travels before reaching the dinner table.
These types of solutions help meet the highest-priority needs of both parties. For growers, greater connection means greater visibility into buyers' requirements and information, such as fair market pricing, supporting their business objectives. For buyers, it means a better line of sight into their partners, including which growers are selling direct (or would like to do so) and using growing practices in alignment with environmental, social and governance (ESG) requirements.
It must be a priority to accelerate investment in this type of innovative, expansive solution that links buyers and growers – and delivers the pricing data, operational insights, and transparency they need to make more strategic business decisions.
Fixing fragmentation in the produce industry can bolster businesses, reduce food waste and provide consumers with higher quality fruits and vegetables. Ultimately, a connected and sustainable movement can make wide-ranging impacts, helping to mitigate climate change and support a healthier world with more equitable access to fresh food for all.
Images courtesy of ProducePay