Produce Pay finances and supports projects in LATAM and US, that move towards sustainable agriculture in which fair labor practices are implemented, care for natural resources, and good engagement with the communities.
Our E&S Policy and our Environmental and Social Management System is aligned with the IFC's performance standards and the Equator Principles, Produce Pay reaffirms its commitment to sustainable development throughout its value chain.
E&S Policy at Produce Pay: A Commitment to Purpose
ProducePay was born in 2015 with the sole focus of alleviating the cash-flow issues faced by fresh produce growers and produce buyers. Our co-founders, Pablo Borquez and Ben Dusastre, with their extensive familial and professional experience across Mexican and US Ag-Supply chains, were well-positioned to understand these issues. 21st century technology was virtually absent in the US Fresh Produce industry – one characterized by a lack of capital and stagnating payment infrastructures, inefficient logistics, and barriers to market access. These issues were exacerbated by the delicate perishability cycles of fresh fruits and vegetables – increasing the need for a sophisticated, and ultimately, transformative financial product.
ProducePay is proud to have played a pivotal role in facilitating the consumption of over $2.5 Billion worth of fruits and vegetables to the people of the United States. Our Inseason and Preseason capital solutions have helped source over 100 different commodities and allowed us to cultivate meaningful relationships with over 700 growers and produce buyers across Latin America. Furthermore, our recent pursuits into the data landscape via our Insights Pro and Preferred Network products allow us to help entities make well-informed, critical decisions effortlessly.
Our goal at Produce Pay has always been to help feed the world in a sustainable way. While our efforts have generated material improvements to our customers' operational stability and overall business outlook, we felt something was lacking in our pursuit of sustainability. This is why we made a formal commitment to the United Nations Global Compact to solidify our newest and proudest venture yet – a commitment to purpose.
ProducePay realizes correct environmental, social and governance (ESG) practices are crucial to the success of any transformative company. We aim to infuse this consciousness into all phases of our investment cycle and product development. By integrating these guidelines into our processes, we are opening the way to a long-term path of sustainable growth. A path that will create for more quality driven risk-return profile and deliver the most value to our shareholders, customers, and employees.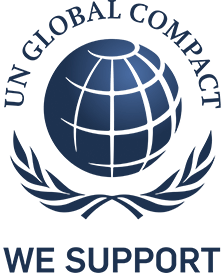 Produce Pay's commitment to the United Nations Global Compact towards a new way of managing and doing business aims to take care of our operations as a company so that they are economically, socially and environmentally sustainable, recognizing the interests of the different groups with which we work, seeking the preservation of the environment and the sustainability of future generations.
"You reap what you sow". Our core business operations support financial expenditures from start to finish of fresh produce farming. Therefore, our commitment to environmental sustainability has the ability to be impactful at each step, to make optimal use of resources through technology, have good water management, avoid impacts on biodiversity, among other actions that we are promoting throughout our value chain.
Equality, Diversity, and Inclusion are important considerations in relation to the way in which farms operate, and by extension – our business operates. Labor Practices have taken center-stage in our corporate landscape.
This pillar refers to the structures, corporate values and the accountability process in our operations. It also refers to the ethical and safe use of our clients' data and their privacy policy.
Report to address external concerns