The US is Importing More Organic Products
According to the United States Department of Agriculture (USDA), the United States continues to increase its organic products imports, a trend that the coronavirus boosted, since many consumers began to look for healthier food.
This trend is being driven by younger consumers, under the age of 25, who each year attain greater purchasing power, although the price matching between conventional and organic is also a factor that is having an impact, at least in several products.
Mexico is the main beneficiary, although other South American countries are also increasing their organic exports to the United States, and the trend is expected to continue.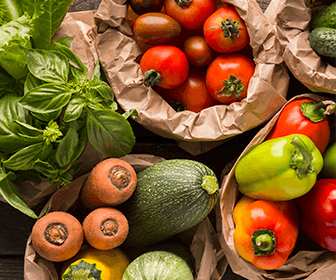 In the case of Mexico, the main organic products, whose imports by the United States increased between December 2020 and November 2021 (compared to the previous period, December 2019 to November 2020), are avocado, blueberry, greenhouse-grown pepper, banana, mango, bell pepper, raspberry, strawberry and blackberry.
Of all these crops, bell pepper stands out, with an increase of 64%, followed by mango and avocado, with 51% and 44%, respectively.
In the case of Peru, organic blueberries saw their volume increase by 125%, followed by ginger with 27%. Other organic products that have benefited are bananas and mangoes, by contrast, avocados have seen their shipments volume decrease by 4%.
For its part, Ecuador is the leading supplier of organic bananas to the U.S. market, with a 4% increase, while mangoes have decreased by a considerable 15% in the last year.
In Chile, blueberries have also been the most benefited product, with an increase of 26% during the same period, from December 2020 to November 2021, compared to the previous period, while apple shipments have increased by 4%.
In Colombia, banana shipments increased by 24%, in Argentina pear had an increase of 19%, while for New Zealand the increase in apple shipments was 14%, all organic products.
Finally, USDA estimates indicate that the trend of organic consumption will continue to increase in the coming years, so that U.S. import figures will continue to rise, which will represent a huge business opportunity for countries that promote this type of production, since it should not be forgotten that it is still minimal compared to conventional production.
Source
The Packer
https://www.thepacker.com/news/organic/imports-organic-produce-surge