Insights Pro: A New Business Intelligence Tool
Our platform is a turn-key way of visualizing and understanding your data, from any device with an internet connection.
Private & secure
Only you can see your data
Easy to implement
Quick set up process
Exportable data
Charts and CSVs
Visual data
Easy to understand charts
Interactive elements
Flexible filters and search
Tech support
Fast turnaround time
How does InsightsPro work?
Internal Data to Market Comparison
The only software that allows you to compare market data directly to your own data. Save time by downloading the charts to add them to any presentation or report.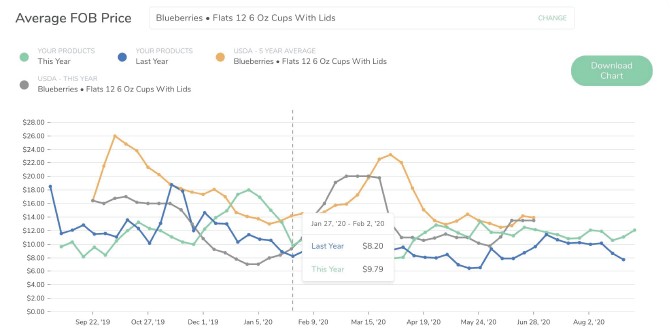 Start your day with updated pricing and movement data to support your operations. The daily report is available for hundreds of commodities with various package sizes and shipping points.
Understand how price fluctuates as a result of supply and demand to make better business decisions. Our software also forecasts your top customers for the upcoming weeks.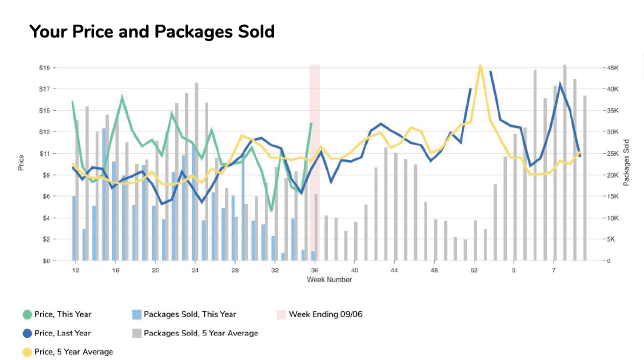 Interact with your data like never before. Use information from your sales invoices to improve execution of business decisions.