AREEM Agrícola

Secures Pre-Season Financing to Manage Cash Flow Across Grower, Packer and Shipper Operations
AREEM Agrícola

Secures Customized Pre-Season Financing to Manage OperationalCosts Before Buyer Payment
"With our growing, packing and shipping integration model, we must carefully manage cash flow because of upfront shipping and labor costs.  This is even more challenging because we have to wait months for our invoices to be paid."
– Yiovany Mendoza, General Director of AREEM Group
Profile

Agricultural production company
Challenge
Optimize cash flow across integrated farming model
Solution

Pre-Season Financing
AREEM Agrícola, part of the AREEM Group, is a multi-generational fresh vegetable exporting company.
"Financing goes hand in hand with production, but we don't want to waste time with paperwork. We want to focus on growing."
The Challenge: Improve Cash Flow from Seed to Shipment Until the Buyer pays Invoices.
"We started applications with two banks, but after a couple of months, we still couldn't complete the paperwork. With ProducePay, everything was much faster."
AREEM Group comprises two sister companies, AREEM Agrícola and AREEM Logistic. The former focuses on growing and exporting vegetables, and the latter provides freight services.
By combining production and shipping, AREEM Agrícola is uniquely positioned to deliver more products faster to their customers in the US. But operating this model also means high labor, packing material and freight costs.
This can sometimes result in cash flow challenges stemming from long payment terms with US buyers.
Typically, payments from the US don't arrive for 40-45 days after production starts. This requires AREEM Agrícola to find additional working capital to keep their operations running smoothly.
The challenge is exacerbated after the harvest is complete because they have to wait an additional two to three weeks for payments from their buyers before they can start their next season.
"ProducePay speaks our language. When we tell them that we are growing this acreage and we are doing it this way, they provide us with a tailor-made solution."
The Solution: Pre-Season Financing Creates Seamless Operations Throughout the Entire Growing and Shipping Process
"The speed of the process and the personalized attention are the great advantages we see from working with ProducePay."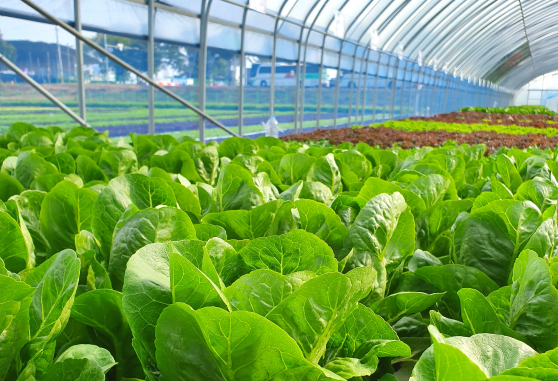 ProducePay became an essential partner for AREEM Agrícola by providing them with Pre-Season financing that allowed them to sustain their operations during critical moments throughout the growing and harvesting seasons when their cash flow is low.
But ProducePay did more than just provide working capital. They designed a financial solution tailored to their specific needs and harvest cycles.
Today, AREEM Agrícola can operate with confidence because they know that if they need the funds at 8:00 a.m., ProducePay will have them in their account on time.
Access to working capital before and during the harvest has enabled AREEM to worry less about managing their finances and spend more time on their core agricultural production and distribution business.
"No one else gets to know our numbers like ProducePay, and that is crucial for us."
– Yiovany Mendoza, General Director of AREEM Group
Contact our team of experts to see how our solutions can best benefit you.